Imagine buying your dream house, but the guy living in the guest house turns out to be a total nightmare… that's the exact premise of 'Guest House,' with Pauly Shore playing the aforementioned nightmare. In this exclusive clip, we see Randy (Shore) get a rude awakening from Blake (Mike Castle), his new landlord.
Here's the official synopsis for the movie:
Pauly Shore and Steve-O kick this outrageous, raunchy comedy into high gear. When engaged couple Sarah (Aimee Teegarden) and Blake (Mike Castle) buy their dream home, there's a catch: a party animal named Randy (Shore) in the guest house who refuses to leave! When Randy throws a wild, sexy pool party, the cops show up — and Blake gets arrested. Can he and Sarah get through their backyard wedding without a certain loser crashing the party… and ruining their marriage?
This exclusive photo gives us a taste of Randy's strategy to keep his home: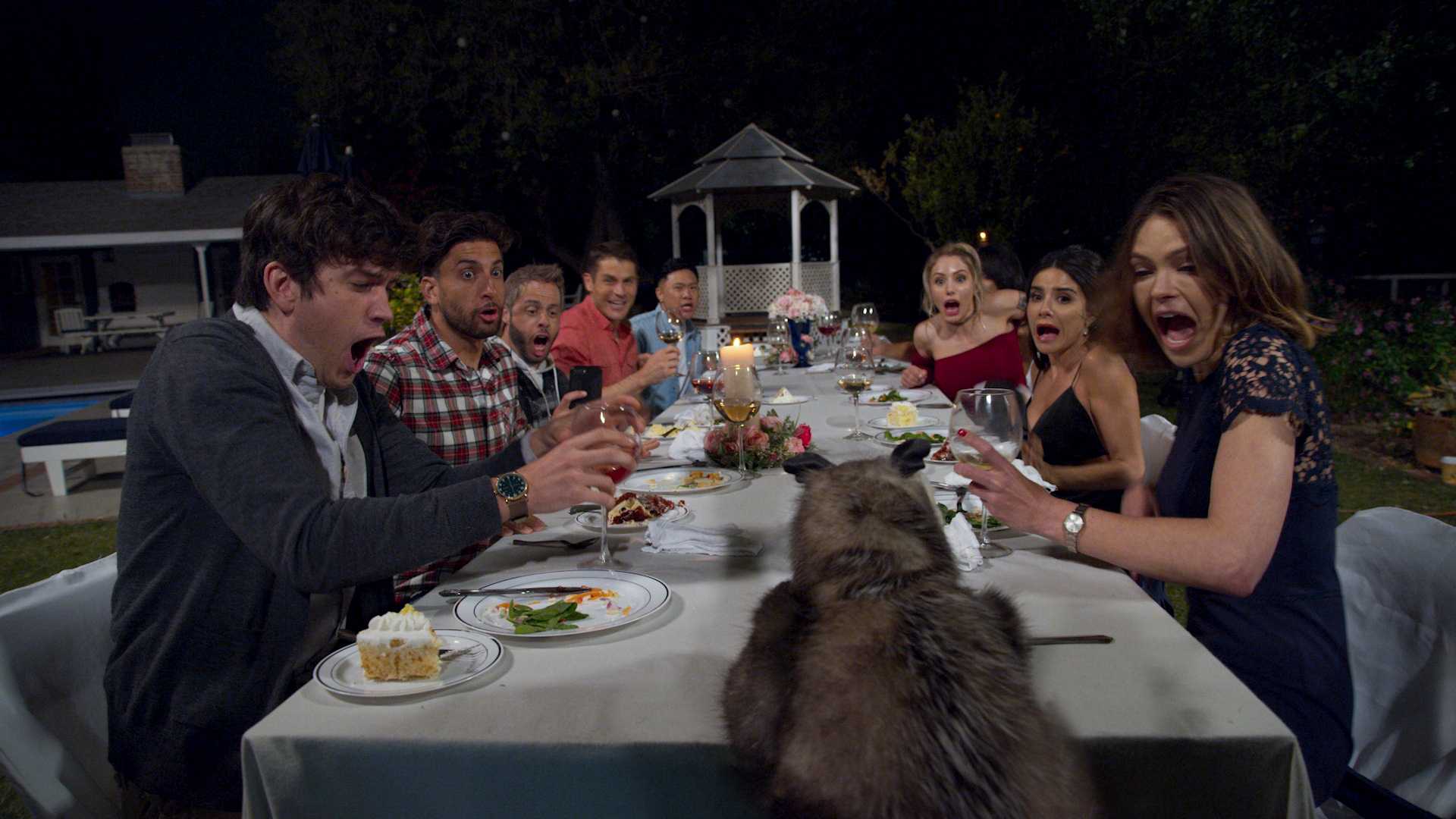 Mike Castle as Blake Renner, Jesse Wellens as Pyro-Pete, Ed Bassmaster as Chip "Mud Yodel" Diamond Cousin, Lou Ferrigno Jr. as Kip Werner, Timothy DeLaGhetto as Jimmy, Liz Katz as Carrie, Mikaela Hoover as Taylor and Aimee Teegarden as Sarah Masters in the comedy, 'Guest House' a Lionsgate and Grindstone Entertainment Group, a Lionsgate Company release. Photo courtesy of Lionsgate.
'Guest House' will be available on demand and digital on September 4th.